It is necessary to ensure high anonymity of user transactions and wallets when making payments using cryptocurrency since the analysis of the blockchain by scammers causes thefts of digital money for hundreds of millions of dollars annually. Protecting the personal data of crypto-wallet owners is a priority to ensure the security of digital assets. Bitcoin mixer BitMix.Biz is designed to provide a high level of user anonymity.
Cryptocurrency User Transaction Tracking Suppression
The openness of blockchain networks determines the value of digital assets, as it provides confidence in cryptocurrencies. However, the same property of the blockchain of most cryptocurrencies admits the analysis of transactions, which allows attackers to identify specific people using cryptocurrencies and the content of their crypto-wallets. Bitcoin mixer does not allow tracking transactions and prevents the analysis of Bitcoin. Service has functions that provide strong protection against leakage of personal data of users and from blockchain vulnerabilities.
When using a Bitcoin mixer, it does not need to wait for confirmation of all mixing transactions, since the service uses pre-prepared mixed coins from various specially created addresses. If the user does not choose a deferred payment, then the mixing starts immediately. However, in order to ensure the greatest anonymity, it is recommended that you use transaction delay to prevent fraudsters from using this information for analysis.
Powerful protection of user privacy is the ability to change the mixing fee in the range from 0.4% to 4% of the amount. You can change the level of the cryptocurrency cleaning fee manually and automatically. This feature of determining the percentage of fees greatly complicates the analysis of the blockchain to define real personalities.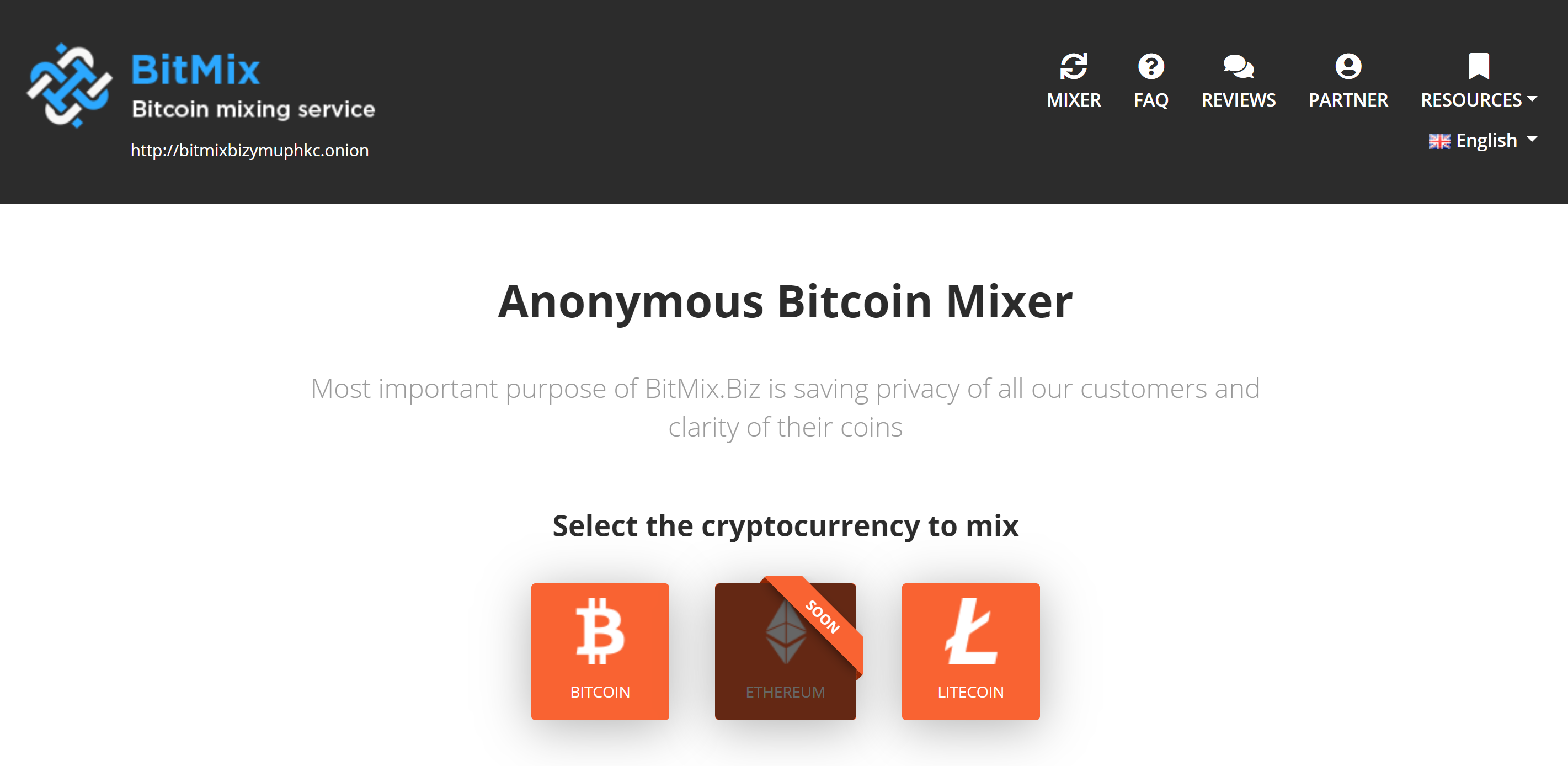 Among other things, it is possible to enable the option of transaction randomization, which greatly complicates the tracking of transactions. Also, with the constant use of BitMix.Biz through with TOR, your data will be in maximum security with the highest level of anonymity. The service does not store transaction logs after confirming all related transactions.
Along with an affiliate program that allows you to earn an additional profit, customers who have their own projects can use BitMix.Biz by appending an API key on their website to enable their customers to secure their transactions.
A mix of Bitcoin and Litecoin is currently available and Ether will be added in the near future. The service offers an interface in 10 languages.
Contact Us:
Main: https://bitmix.biz/en
NoJS: https://bitmix.biz/en/nojs
TOR (Recommended): http://bitmixbizymuphkc.onion
Announcement on BitcoinTalk: https://bitcointalk.org/index.php?topic=2099519
E-Mail: [email protected]
Learn all the details of the use will help the video
Disclaimer: This is a paid press release. Coinfomania does not endorse and is not responsible for or liable for any content, accuracy, quality, advertising, products or other materials on this page. Readers should do their own research before taking any actions related to the company. Coinfomania is not responsible, directly or indirectly, for any damage or loss caused or alleged to be caused by or in connection with the use of or reliance on any content, goods or services mentioned in the press release.
Never miss out on our daily crypto news, stories, tips, and price analysis.  Join us on Twitter | Telegram | Facebook or subscribe to our weekly Newsletter.