Anyone looking for how to get into cryptocurrency has good reasons for choosing to do so and needs proper guidance.
For one thing, the last decade has seen the mass adoption of cryptocurrencies hitting record numbers. A recent article even mentioned that both institutions and high-profile individuals now hold a significant portion of Bitcoin's supply. 
This increase in adoption is majorly due to the massive profits investors get from investing in cryptocurrencies. Also, some of the features they enjoy are absent under centralized financial institutions.
Still, some people are hesitating to join the crypto wagon due to some of the risks involved which we would review during the course of this article. However, while it is true that there are risks in buying and investing in cryptocurrencies, they can be significantly minimized with proper enlightenment.
A better question aside from "how to get into cryptocurrency" is "how to get into cryptocurrency the right way." You've probably come across many articles online that promise to guide one through cryptocurrency learning and how to invest in cryptocurrency but not all get to cover the essential grounds on the topic.
This article highlights the basic things you need to know about cryptocurrencies, especially as a beginner. Simple and straightforward! First, let us start from scratch.
How to Get Into Cryptocurrency From Scratch 
No one was born a professional into anything in this life. But you can become an expert at whatever you want to be provided you learn extensively in that area. Cryptocurrency experts weren't born that way or just turned out that way in one day; they learned.
Therefore, as a beginner, the first step to getting into cryptocurrency is to gather knowledge on the topic and how to invest in cryptocurrency. If you are reading this article, you are already on your way to achieving success in cryptocurrency education.
To do this the right way, you need to know how to buy and store your cryptocurrency well, factors that contribute to the market changes, and the risks involved in cryptocurrency trading.
Let us begin by defining cryptocurrencies.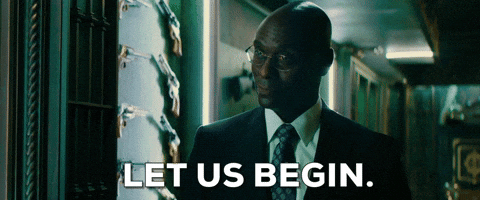 What Are Cryptocurrencies? 
Cryptocurrencies are virtual or digital money designed with cryptography to prevent counterfeiting or double-spending. Cryptocurrencies use a technology known as a blockchain—a distributed ledger implemented by a different network of computers in charge of managing and recording transactions.
One of the perks of most cryptocurrencies is that they have a decentralized system, not issued by any central authority; therefore, no organization or governmental authority can influence or control the network. 
There are different types of cryptocurrencies. The first, most popular, and most valuable of them all is Bitcoin. Created in 2009 by an individual or group known by the pseudonym "Satoshi Nakamoto," there are over 18 million bitcoins currently in circulation out of a maximum amount of 21 million Bitcoin that will ever exist.
The other types of cryptocurrencies are grouped under one term known as "altcoins," some of which were created from scratch or were cloned or forked from Bitcoin.
Cryptocurrencies are used to buy or pay for services online while some invest it as you would with other assets, like stocks or precious metals.
Best Platform to Buy Cryptocurrency
If you are interested in buying cryptocurrencies, there are different platforms you can do that on. These platforms are known as exchanges or brokers. These exchanges play an integral role in the crypto ecosystem.
They serve as the bridge between the fiat world and the crypto world, and they fall into two categories: Fiat-to-Crypto exchanges and Crypto-to-Crypto exchanges.
According to their names, you can buy cryptocurrencies with fiat currency using fiat-to-crypto exchanges. In contrast, for crypto-to-crypto exchanges, you can get a particular type of cryptocurrency by exchanging it with another kind.
Unlike the cryptocurrency network, some crypto exchanges are centralized, with a central authority in charge of affairs. Here is a list of exchanges for anyone who wants to get into cryptocurrency.
Binance
Binance is the world's largest cryptocurrency exchange by trade volume. The company was founded by Chanpeng Zhao (CZ) in July 2017 after a successful Initial Coin Offering [ICO] that raised about $15 million. CZ claims Binance doesn't have a headquarter because Bitcoin doesn't have one. The company has a goal of becoming a Decentralized Autonomous Organization (DAO) in the future.
Binance currently offers basic and advanced trading with a high number of crypto assets that you can purchase with over 40 different fiat currencies. The platform also offers margin trading with up to 125x leverage.
Coinbase
Coinbase is also one of the largest cryptocurrency exchanges globally and the most established crypto trading platform in the United States. The San Francisco-based company was founded in 2012 by Brian Armstrong and Fred Ehrsam and is a fully regulated and licensed cryptocurrency exchange in 40 U.S. states and territories.
The platform offers high traffic, liquidity, and trading volumes. They also provide 32 cryptocurrencies to their U.S. customers and 36 on Coinbase Pro. Clients who visit their website can find educative videos to brush up their knowledge of new cryptocurrency projects.
Kraken
Kraken has been in business since July 2011. Founded by a serial entrepreneur, Jesse Powell, Kraken was established in San Francisco after the Mt Gox security breach but is presently based in California. 
The platform is known to have high liquidity and security since it has never been hacked. Some other advantages of trading on Kraken include low fees and traders' ability to trade in cryptocurrencies and fiat currencies.
eToro
eToro is a licensed brokerage registered by the Cypriot Investment Firm (CIF) and regulated in both Europe and the U.K. The platform, founded in 2007 specializes in social copy trading and cryptocurrency trading.
The cryptocurrency trading is limited to just their U.S. customers while the forex and equity trading is available to only customers in other countries. They require a minimum fund to set up and account and offer access to about 15 cryptocurrencies. 
Gemini
Gemini is a New York-based cryptocurrency exchange founded in 2014 by the Winklevoss twins (Cameron Winklevoss and Tyler Winklevoss). The platform is regulated in the U.S. by the New York State Department of Financial Services (NYSDFS). 
The platform offers a trade for over 20 cryptocurrencies, including its currency Gemini dollars (GUSD). Traders can conduct both fiat-crypto trading and crypto-to-crypto trading. New traders can also make use of their Sandbox website as a practice account.
Even though this article has listed out these platforms, individual traders have the sole responsibility of choosing a platform best suited to his trading pattern. 
Alternatively, you can use bitcoin investment apps for more flexibility with managing your assets.
How to Buy Cryptocurrencies
 The following are the steps to take to purchase cryptocurrencies:
Open a suitable wallet; could be online or offline.

Choose a reputable exchange.

Sign up an account with them by providing the necessary information.

Study the platform's features and buy your cryptocurrency.

Storage: You can decide to store your purchase on the wallet provided by the exchange or transfer to your offline wallet.
Besides buying from exchanges, you can choose to use either a Bitcoin ATM or a Peer-to-Peer (P2P) exchange.
How to Store Cryptocurrencies Properly 
Cryptocurrencies are to be stored in crypto wallets. A crypto wallet is an app where you can keep your Crypto and retrieve for transactions. There are two major types of wallets, online also known as a hot wallet or offline, also known as cold storage.
Hot wallet: A crypto exchange could provide this type of wallet, or it can come in the form of a mobile, desktop, web application. Since this method is online, it is often prone to hacking and unwanted intruders. 
To minimize these occurrences, you can keep a few of your assets on this type of wallet for easy transaction and store the bulk of it offline.  
Popular hot wallet options available on mobile or desktop include Trust Wallet, Coinomi and Atomic Wallet.
Cold wallet: This is also known as hardware storage and is the safest method of storing cryptocurrency. Since it is offline, there is nothing like hacking or unwanted intruder. It can be in the form of a paper wallet, USB or other offline similar data storage devices.
A hardware wallet stores your private keys, protected with a password to access the wallet. To avoid losing your cryptocurrency, you must keep both your device and the password safe without forgetting or misplacing.
Below are examples of hardware wallets you can use:
The Ledger Nano S
Trezor one
Factors That Control The Cryptocurrency Market
A lot of factors controls the cryptocurrency market, and some of them include:
The law of demand and supply: Like every other market, the cryptocurrency market plays by the law of demand and supply.
When there is an influx of buyers, perhaps due to continued price increase, the market would almost certainly record gains. An opposite effect is seen when the market undergoes a sharp price decline, and the market runs short of buyers.
Media Reports: Media reports about a specific development in the cryptocurrency market could significantly push the market in either direction. For instance, news about a security breach at a popular crypto exchange, or a country trying to ban cryptocurrency trading could lead to a market sell-off.
On the other hand, news of positive regulation or bitcoin investment from a respectable company could positively influence prices.
Project Upgrades: possibility of Ethereum 2.0Most cryptocurrency projects sees an uptick in their token price in the build-up to a major protocol upgrade. For instance, the ETH price surged by 300% in 2020, buoyed by the rolling out during the year.
Other minor factors that can move the market includes a cryptocurrency-related statement or action from famous individuals. For instance, by adding 'Bitcoin' to his Twitter bio, Elon Musk one of the world's richest men caused turbulence in the Bitcoin market.
Risks Associated With Getting Into Cryptocurrency
Volatility and frequent fluctuation in the market 
The price of cryptocurrencies, especially Bitcoin, is always changing and unpredictable, making it difficult for investors to determine their outcome at the end of their investment.
Sometimes, a cryptocurrency value can take a sudden movement and drop, making investors lose hundreds, even thousands of money.
Most cryptocurrencies are not regulated. Bitcoin is not regulated globally, attracting attention from affluent members of the society who insist that cryptocurrencies be regulated.
Due to the pseudonymity of Bitcoin and other cryptocurrencies, some criminals use it for money laundering, drug trafficking, and other illegal financial transactions. Exchanges and wallets are also prone to malicious attacks from an unwanted intruder.
User Error and Technology risks
Users could lose money if they fail to protect their assets or make simple errors such as transferring coins to the wrong address. Such human error could result in a permanent loss since bitcoin and cryptocurrency transactions are irreversible.
For other blockchain projects with fewer network participants, an attack on the network or a failed implementation could result in the loss of users funds or at least a sharp decline in the asset's price.
How Much Do I Need to Get Into Cryptocurrency?
The answer to the question, "how much Bitcoin should I start with?" can be influenced by factors but is based solely on individuals' capacity or willingness to take a risk. There is no maximum or minimum Bitcoin investment.
However, exchanges have rules on how much cryptocurrency you can buy for a start; therefore, you follow the conditions laid down by your exchange. A transaction fee of your exchange is also another determinant. It would not be wise for the transaction fee and related expenses to be more than your investment.
Conclusion
In this article, we addressed questions about how to get into cryptocurrency. Achieving success as a cryptocurrency investor is not an impossible feat.
With proper prior knowledge, the right exchange, following safety measures and studying the market well, you will have great chances of succeeding. While you cannot erase the risks of trading cryptocurrencies, the pros outweigh them, and you can control them.
By doing things the right way, you will enjoy being a part of this community.

Your crypto deserves the best security. Get a Ledger hardware wallet for just $79!