Just last year, Coinformania reported that 60% of Bitcoin had not moved on the blockchain in a year, despite the price hike the cryptocurrency experienced in 2019, with the price racing from a low $3800 to a high of $12,000. 
Another year has gone by, and fresh data from LookIntoBitcoin suggest that hodlers are still holding on to their BTC as 60% of Bitcoin still has not moved on the blockchain.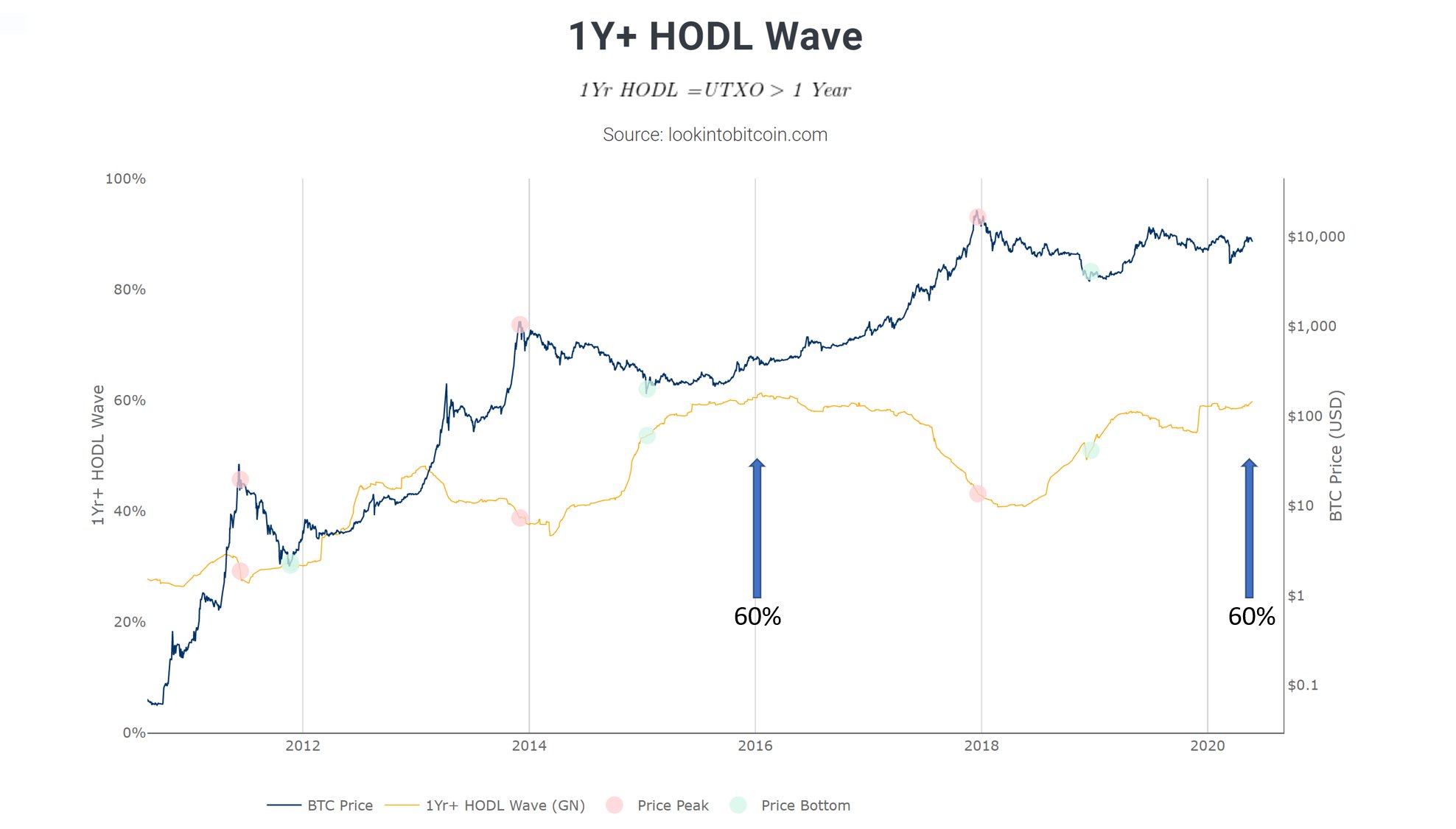 This indicates a significant hodling for the past one year. Moreso, it explains how bullish the Bitcoin holders are, such that people who have been holding their assets for over a year now don't even seem like they are ready to sell off their digital assets in the near future.
Philip Swift, a full-time trader and the creator of LookIntoBitcoin, notes that the last time something similar happened was in early 2016 when the bull run actually started, which suggests another bull run might be in sight. 
However, some crypto traders believe it is not a bullish signal, and that it is because hodlers have nothing to do with their Bitcoin than to hodl since all of the crypto capital moved to Tether.
Bitcoin as a store of value
Although Bitcoin being invented as peer-to-peer electronic cash is aimed at it serving as a means of payment, the cryptocurrency may be trading that its payment usage for digital gold status. This is because an increasing number of people see it as an investment and a store of value rather than a payment option with the hope that the value will increase.
With the Bitcoin third halving over, many experts including bitcoin bull, Mike Novogratz believe the price of the coin would soar by year-end.
Earlier this month, the Galaxy Digital boss said during an interview with CNN's Julia Chatterley that the halving event came at a perfect time when the global financial system is struggling due to the COVID-19 pandemic. This, according to him will attract more people to invest in Bitcoin, and the price will ultimately hit $20,000 by the end of 2020.
Your crypto deserves the best security. Get a Ledger hardware wallet for just $79!