The Nigerian Economic and Financial Crimes Commission (EFCC) has apprehended 14 individuals for alleged fraudulent activities, including Bitcoin scams.
The report reveals that among the 14 culprits arrested in Enugu, was a famous Instagram celebrity named Linus William Ifejika, who paraded himself around the internet as "Bitcoin Lord."
Additional information has it that Ifejika is one of the key players in the Nigerian blockchain industry while heading a cryptocurrency company named B-Lord Group of Company. He recently turned heads when he dropped a profit of $1.9 million and has been seen on billboards in major cities like Lagos and Abuja.
During the investigation, the law enforcement agency recovered about eight luxurious cars ranging from three Mercedes Benz AMG, two Lexus Rx salon, and three Mercedes Benz 4matic in possession of the alleged fraudsters.
The EFCC reports that the arrested individuals were between the ages of 21 to 28. The agency further alledged that suspects also possessed sophisticated phones that were linked to suspected identity theft, Bitcoin scams, and love scams used to defraud unsuspecting victims.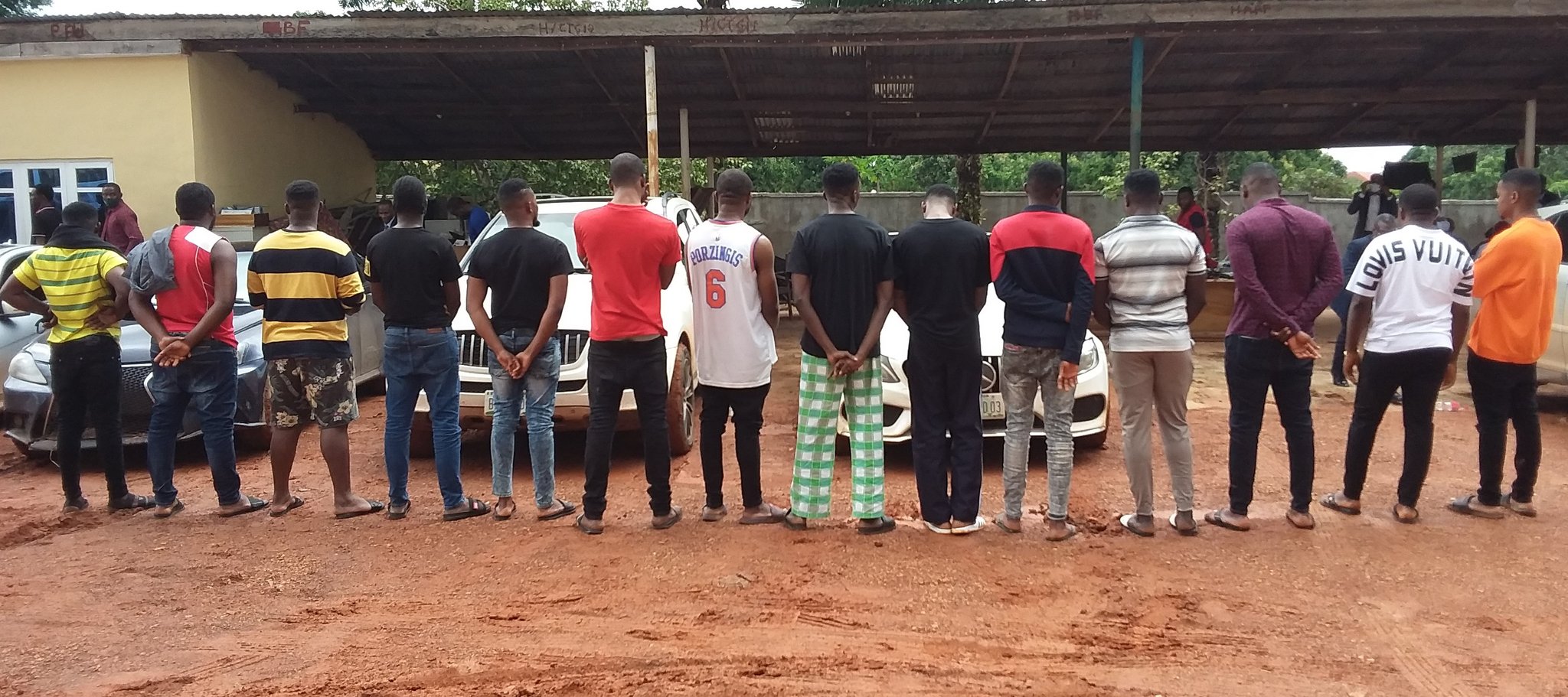 Per the report, the EFCC agents are still hard at work with their investigation to uncover more useful information. The suspects would be charged to court on completion of the investigation, the report said.
The cryptocurrency industry has become a favorite playground for fraudsters as they believe they could get away due to the anonymous nature of some digital currencies.
Last month Coinfomania reported that 12 Nigerians including popular Instagram celebs Ramon Olorunwa Abbas (AKA Hushpuppi) and Olalekan Jacob Ponle, popularly known as Woodberry were arrested in Dubia for alleged fraud also involving Bitcoin.
See Also: Serial Conman Who Allegedly Stole Nearly $1.24 million in Bitcoin Arrested

Your crypto deserves the best security. Get a Ledger hardware wallet for just $79!