One of the significant choices new investors have to make is picking the best cryptocurrencies to invest in. Considering there are thousands of cryptocurrencies available, finding the to invest in without falling prey to scammers or losing your funds to bad investments can be quite a hassle.
This article provides a list of some of the best cryptocurrencies that are good long-term bets. This is not to be construed as financial advice but as suggestions for new investors.
Meanwhile, one of the reasons people fail at making money with cryptocurrencies is because they view crypto as purely speculative and not a real investment. Before we look at the best cryptocurrencies to invest in, let us first examine the right reasons to invest in them.
Why Invest in Cryptocurrencies
Cryptocurrencies are an emerging asset class. Here are some reasons why some investors agree that it makes sense to have the best cryptocurrencies in their portfolio:
Most people already have money invested in stocks, real estate, bonds, etc. Cryptocurrencies provide an alternative investment asset class, giving investors a chance to further diversify their portfolios. Experts often recommend at least 1-5% allocation for Bitcoin in a portfolio.
Additionally, the crypto market is available 24/7 unlike stock and other markets that often go offline on the weekend or during holidays. With cryptocurrencies, there is no stipulated time, making it an alternative market for day traders who often have to stay away from screens during weekends.
Historically, Bitcoin has outperformed inflation numbers and has the potential to continue to do so because of its status as a new investment asset class. Although its price has also crashed alongside the stock market in recent times, its recovery often outpaces stocks and eventually other asset classes.
The same applies to certain other top cryptocurrencies, making them a viable option for investors looking for an inflation hedge. Users can earn interest on cryptocurrencies that they hold, compared to storing cash in a bank account or merely holding dividend stocks.
A Bet on Decentralization
Cryptocurrencies (especially Bitcoin and Ethereum) are not controlled by any central organization or government authorities. This eliminates the possibility of the government taxing or seizing individual funds without the cooperation of the owner or the organization shutting down for any reason.
Investing in the best cryptocurrencies is a bet that individuals will continue to treasure the freedom they are afforded to create community-owned money.
Bet on the Future of Blockchain
Bitcoin and other cryptocurrencies are based on blockchain technology. This technology has proved effective and has renovated a large number of industries, like the financial industry (banking most especially), the shipping and supply chains, the healthcare sector, etc.
Blockchain technology removes intermediaries and makes use of distributed ledgers to make transactions safer, faster, and more transparent.  By investing in crypto assets, you can earn reasonable returns while contributing to the future of technology.
The Best Cryptocurrencies to Invest in 2021 for Long-term
1. Bitcoin (BTC)
Current Market Cap: $950 billion
Bitcoin, the first-ever cryptocurrency, was created in 2008 but was released as open-source software in 2009. The Bitcoin network is based on ideas from the whitepaper by its pseudonymous creator and owner, Satoshi Nakamoto.
The maximum number of units of Bitcoin that will be circulated is 21 million. New units of coins are released as rewards to miners for completing a block of transactions. The number of bitcoins released is halved every four years or after completing 210,000 blocks.
After the last halving on May 11th, 2020, the rewards that miners receive were reduced to 6.25 bitcoins. The current market cap of bitcoin is at $911 billion, it has a circulating supply of 18 million units while one unit of the coin is currently trading around $50,000.
Worth noting is that one must not purchase a full Bitcoin to start investing. You can buy fractions as little as 0.0001 BTC depending on the crypto exchange you choose.
Pros
Bitcoin has a verifiably scarce supply (21 million coins).
Bitcoin is a highly liquid market and is exchanged across borders seamlessly.
Bitcoin is a reserve asset for the crypto market, with most investors denominating their gains in BTC.
Bitcoin is currently being held by corporations and financial institutions, making its longevity almost guaranteed.
As adjudged "digital gold," Bitcoin is still worth significantly less than the $11 trillion market cap for real good. This suggests that there is still a higher upside.
Cons
Compared to altcoins, Bitcoin follows a slow growth path. In other words, certain altcoins may outperform BTC over time.
Bitcoin is primarily used as a store-of-value asset and does not offer innovative use cases such as decentralized finance, non-fungible tokens (NFTs), etc.
2. Ether (ETH)
Current market cap: $460 billion
Launched in 2015, Ethereum is a decentralized, open-source blockchain platform that is used to verify and record transactions through smart contracts. The native currency for the network is Ether (ETH) and its own programming language is called Solidity.
Ethereum allows developers to build decentralized apps (dApps), that is, applications that run on top of a blockchain network. dApp users on the platform pay fees to access the apps.
Ethereum is second to none, except Bitcoin in terms of market cap and does not have a limited supply. The cryptocurrency has a market cap of $389 billion, a circulating supply of 117 million units where one unit is sold at $3,334.
Pros
Ethereum is the second-largest cryptocurrency project and thus has the potential to last longer.
The platform supports additional financial activities like the use of smart contracts, dApps, Defi projects, Non-Fungible Tokens (NFTs), etc.
The network is open to improvement. This is evident in the upcoming launch of Ethereum 2.0.
Cons
At this time, transaction fees are high on the Ethereum network, making it unfit for use by the average crypto investor.
The unlimited supply of ETH makes it prone to devaluation, although this has been partially fixed with the introduction of EIP-1559.
3. Binance Coin (BNB)
Current Market Cap: $82 billion.
Binance Coin is a cryptocurrency issued by one of the largest crypto exchanges, Binance. Formerly, the coin was based on the Ethereum network with ERC-20 standard but has now become the native coin of the Binance Chain.
The cryptocurrency was launched in July 2017 and has a limited supply of 200 million BNB tokens, although the project implements a burn mechanism to consistently lower supply and encourage price appreciation.
Individuals who use the coin on Binance exchange can receive a discount on transaction fees. BNB is also used to pay transaction fees while using Binance Chain and Binance Smart Chain (blockchain networks affiliated with Binance)
Pros
Being issued by one of the largest and most popular exchanges means the project has staying power.
By implementing a burn mechanism, Binance makes the available supply finite and the coins scarce and more valuable over time.
Binance has a strong record of shipping new products quickly and adapting to industry demands. This creates value for the holders of the token.
BNB holders get early access to new crypto projects that launch on Binance Launchpad.
Cons
Binance is a highly centralized project, meaning it would be less resistant to regulatory pressure. Such developments can also adversely affect the price of the cryptocurrency.
Binance Chain projects face a high level of competition with other smart contract blockchains like Ethereum.
4. Solana (SOL)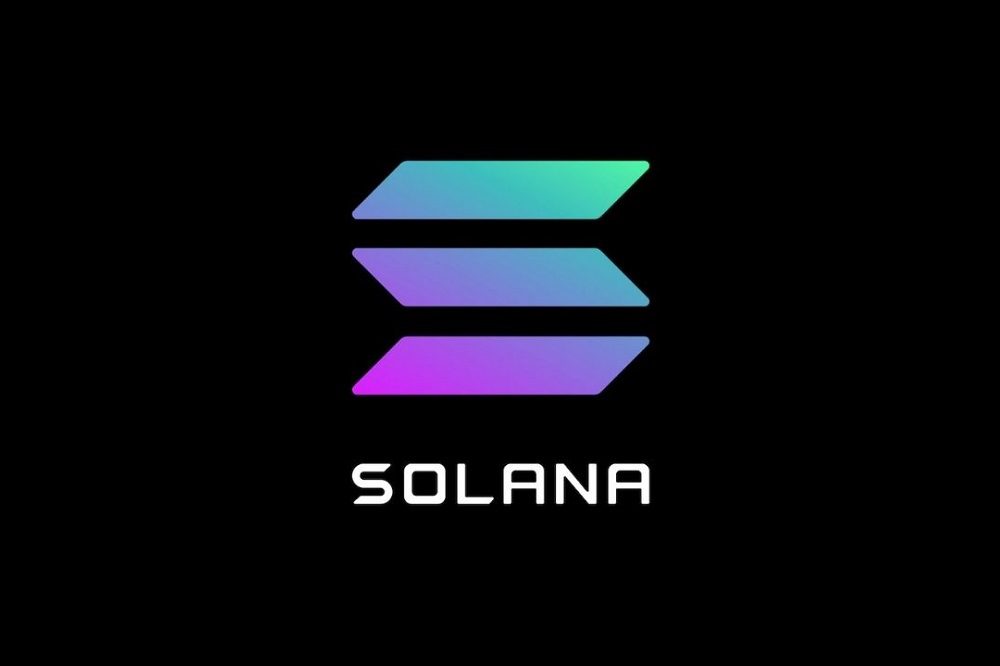 Current Market Cap: $42 billion
Solana is a highly efficient and fast open-source programmable blockchain that can be used to develop decentralized applications. It is currently one of the fastest programmable blockchains in crypto as it claims to have a record of completing 50,000 transactions per second.
Along with its token SOL, the protocol was created and released in March 2020 by Anatoly Yakovenko, Greg Fitzgerald, and others. There are bold Solana price predictions forecasting that the cryptocurrency could be worth up to four figures in the next five years.
Pros
Solana blockchain is highly scalable and ideal for decentralized applications
The project is heavily backed by reputable investors such as a16z Capital, FTX exchange, etc.
The project has a rapidly growing NFT and DeFi ecosystem.
Users can earn an annual yield (up to 7%) by merely holding and staking SOL.
Cons
The project is relatively new, so there are no past records to analyze.
The Solana network is somewhat centralized with less than 900+ validators.
5. Avalanche (AVAX)
Current Market Cap: $8 billion.
Avalanche is another open-source programmable smart contracts platform that launches decentralized finance (DeFi) applications and offers services for the trading of financial assets and other activities. The project's main network was launched in September 2020 and developed by Ava Labs. Avalanche claims to be the first blockchain that can handle smart contracts in record time, achieving 4,500 transactions per second.
Pros
Avalanche is a fairly new project and could potentially yield returns if it manages to capture a significant share of the growing market for decentralized applications.
Using the Proof-of-Stake consensus means the project has the potential to scale as more developers build on it.
The Avalanche is backed by Emin Gün Sirer, a cryptographer with notable contributions to the birth of peer-to-peer systems.
Users can earn annual yield by merely holding and staking AVAX,
Cons
Like Solana, Avalanche is relatively unproven as it hasn't been around for a while.
There are still a few users and developers building on the network at this time.
6. Polygon (MATIC)
Current Market Cap: $9.5 billion.
Polygon, previously known as Matic Network, is a project launched to solve the Ethereum network's scalability problem. The project uses Layer-2 side chains and blockchains that run alongside Ethereum with the aim of making transactions on Ethereum cheaper and faster.
The project was launched in October 2017 and co-founded by Jayanti Kanani, Sandeep Nailwal, and Anurag Arjun. It was moved to the Ethereum network in 2019. The native token for Polygon is known as MATIC.
Pros
The Polygon project was validated by prominent investors at launch, including Ethereum developers.
The project is relatively proven and has a burgeoning ecosystem.
Users can earn an annual yield by merely holding and staking MATIC.
Cons
Although Polygon has the first-mover advantage, Layer-1 blockchain networks like Solana and Avalanche are close competitors. Polygon also faces competition on Layer-2 from other projects like Arbitrum.
Polygon network usage might drop once Ethereum 2.0 is launched and can scale the base layer.
There are also concerns that the project is not sufficiently decentralized, with the project team holding multi-signature keys to the funds locked in the Polygon smart contract.
7. Chiliz (CHZ)
Current Market Cap: $2.3 billion
Chiliz (CHZ) is an ERC-20 utility token on the Ethereum blockchain for sports and entertainment. The token powers the world's first blockchain-based fan engagement & rewards platform Socios.com. Launched in Malta in 2018, the fan tokens created on the Chiliz chain give users the power to participate and influence activities on the platform. Those who have the coin can also vote in club-focused surveys & polls.
Pros
The Socios brand already boasts active partnerships with some of the world's largest sports clubs, including Barcelona FC, Juventus, and Manchester City.
The Chiliz project also has an ongoing partnership with crypto exchanges like Binance to list fan tokens
Socios has a working product that boasts around one million users and has the potential to grow even more in the future.
The burning mechanism the token uses might cause it to become deflationary over time.
At this time, the project doesn't have any notable competition.
Cons
There is no staking mechanism for users to earn rewards for holding Chiliz (CHZ)
8. Axie Infinity (AXS)
Current Market Cap: $4.4 billion.
AXS is the governance token for the Axie Infinity game, a popular play-to-earn (P2E) blockchain game that was inspired by the Pokemon game series. The platform also has another token called Small Love Potion (SLP). The main token can be bought and sold on exchanges while users are rewarded with the second token for spending time in the game. The main token gives players the right to vote on changes to the game.
The Axie Infinity game has gained traction in recent times, especially in Southeast Asia, and boasts over 1 million monthly active users. If the number of users continues to grow, then there's a greater chance that AXS will become even more valuable.
Pros
Axie Infinity already has a working product with a substantial number of users.
The project also has a burgeoning ecosystem of developers and players, making it less likely that it will disappear.
The concept of P2E games is an entirely new field that could grow significantly in the coming years. Axie Infinity already has the first-mover advantage.
Cons
Axie Infinity could lose its market share if strong competition emerges.
AXS is currently not listed on top U.S. crypto exchanges, making it relatively unavailable to users in that region.
9. Stacks (STX)
Current Market Cap: $2 billion.
Stacks is a platform that promotes the use of smart contracts and DeFi apps on the network by using the Bitcoin network to execute transactions and as a security layer through the Proof of Transfer mechanism the platform uses.
The project was brought into the limelight in 2013 by the founders of Blockstack, Muneeb Ali, and Ryan Shea. At a time when the U.S. Securities and Exchange Commission (SEC) was hunting down crypto projects for illegal securities offerings, Stacks was among the first projects to complete a token offering in a regulatory compliant manner.
Pros
Stacks connect Bitcoin to smart contracts and DeFi apps, a relatively untapped corner of the crypto space.
Users who stake STX can earn Bitcoin rewards.
Achieving regulatory compliance at an early stage suggests that the Stacks project is being built for the long term.
Cons
Being on a Bitcoin sidechain makes the project largely interoperable with other crypto projects.
Risks in Picking the Best Cryptocurrencies to Invest
While it is true that one can make a fortune by investing in the best cryptocurrencies, you can also lose a huge chunk of your funds or even all if you do not put the risks into consideration. Below are some of the risks involved in picking the best cryptocurrency to invest in:
Even the best cryptocurrencies are very volatile, and could temporarily lose a lot of value in a short time.
The crypto space has little or no regulatory policy guiding it.
Crypto exchanges are prone to hacking and theft.
Crypto transactions are irreversible unless the other person is willing to do the same.
There are some crypto projects that have no underlying value or even a scam.
FAQs About Investing in the Best Cryptocurrencies
Should I Invest Right Away?
The decision to choose whether to invest in crypto or not is a personal one. Before choosing any investment plan, proper research is very beneficial. After much research, one can then consider how long he plans to hold the investment or his tolerance for risk.
With the saying "Make hay while the sun shines" in mind, after an investor weighs all the pros and cons of crypto and decides to go for it, then now is the time.
How Long Should I Hold Cryptocurrency?
Picking the best cryptocurrencies to invest in is one thing. Having the patience to wait for their value to appreciate is another thing.
While the decision to either sell or hold crypto depends on the investor, holding the investment for a long time has its benefits. There is no stipulated time amount to hold crypto investments but doing so for a couple of years can help your crypto grow and you can avoid paying unnecessary fees and taxes.
Where Can I Buy Cryptocurrencies Cheap?
There are several crypto exchanges where you can find the best cryptocurrencies to invest in. Some of them are Binance, Coinbase, Kraken, Cex.io, Bittrex, Bitstamp, Poloniex etc. By researching on the exchanges first before buying, you can decide which exchange best suits your preference and budget.
Conclusion
Choosing which crypto assets to invest in with over ten thousand available can be stressful and time-consuming. This article lists some of the best cryptocurrencies to invest in for the long term. This is not to be construed as investment advice. However, by doing your own research and going through the features that each crypto project offers, you can decide on which one is best suited for your portfolio.
Your crypto deserves the best security. Get a Ledger hardware wallet for just $79!