It is not unusual for bitcoin investors to search for anonymous crypto exchanges. The reason is not farfetched. It is not a pleasant experience for one to provide his identity information, even if they are buying only 0.0001 BTC.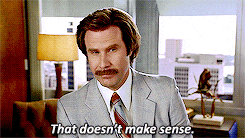 There's a way out.
Anonymous crypto exchanges allow you to buy Bitcoin and other cryptocurrencies without KYC procedures. You can also skip the entire identification process on crypto exchanges where you have to snap yourself sometimes in front of a robot camera.
In this article, we provide the top seven anonymous cryptocurrency exchanges without KYC requirements. But you can buy up to $300 worth of Bitcoin using our partner widget below:
Bottleneck with Anonymous Crypto Exchanges
Let's get this straight, authorities worldwide, especially the Financial Action Task Force (FATF), is asking cryptocurrency exchanges to adhere strictly to Know-Your-Customer and Anti-Money Laundering (KYC/AML) requirements.
Crypto derivative giant BitMEX was recently indicted for failing to adhere to these guidelines. But that doesn't change the fact that a sizeable number of investors would prefer to remain anonymous for personal reasons, including the one mentioned in the opening paragraph.
In the early days of cryptocurrencies, exchanges were allowed to operate without regulators making such stringent demands.
However, as several malefactors use cryptocurrencies to conduct their illicit activities and authorities are trying to tax crypto gains, regulators thought it wise to deploy these KYC regulations to mitigate these acts.
Benefits of Using Anonymous Crypto Exchanges Without KYC
Although regulators do not support exchanges operating without KYC compliance, certain benefits come with anonymous cryptocurrency exchanges, and they include:
The No-Risk of Losing Sensitive Data
Some exchanges, including BitMEX mentioned earlier, have encountered situations where their databases have come under attack and tons of information stolen in a flash.
The stolen information is usually sold on the dark web in return for monetary incentives. In the event of a security breach, investors who use anonymous exchanges without KYC do not risk having their personal information in the wrong hands.
Some investors like to maintain a discreet life, trading from their homes and enjoying the profit that comes from their investment.
Users may also want to hide the proceeds of their investment from certain people, including spouses, creditors, among others, for reasons best known to them. Without KYC requirements, investors are certain that their activities on an exchange are kept private from prying eyes.
Although the speed of verifying customers has improved on some exchanges, there are still some platforms with mandatory KYC requirements that usually take weeks or months to verify the authenticity of the information provided.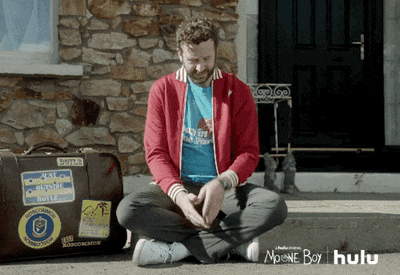 Investors could have used the time spent waiting for the document verification to grow their portfolio if they had used an anonymous trading platform with no KYC.
Top 7 Anonymous Crypto Exchanges With No KYC Requirements
1. Binance
Hong Kong-based cryptocurrency exchange, Binance, is the most popular exchange where investors can buy BTC and other digital currencies without KYC. Launched by Changpeng Zhao (also known as CZ) in 2017, Binance provides a first-class trading experience for both new and existing investors, with its features ranging from maximum security to P2P trading.
Binance understands that not all investors are comfortable undertaking the KYC process, which allows the exchange to enable BTC and digital currencies purchases and spot trading without users having to undergo time-consuming KYC.
Investors who prefer not to undergo the KYC process can only withdraw up to 2BTC within 24 hours. However, accounts that are BTC verified can withdraw up to 100 BTC every 24 hours.
2. KuCoin
Another cryptocurrency exchange that does not require investors to undergo the KYC process is KuCoin. Users of this exchange can purchase BTC and other cryptocurrencies without KYC. Investors can also conduct spot trading and withdrawals of up to 2 BTC without KYC.
However, the Singapore-based exchange may decide to prompt account holders to compulsorily undergo the KYC process if there is any suspicious activity associated with the account or if users choose to withdraw more than the 2 BTC stated for non-KYC accounts.
As with Binance, investors will be required to complete the KYC process should they choose to use the margin trading feature.
3. Bybit
Popular crypto derivatives exchange Bybit does not require KYC before investors can use the platform. Based in Singapore, Bybit was launched in 2018 and operates under Bybit Fintech Limited, a British Virgin Islands company.
Bybit's primary product is perpetual futures offered with up to 100:1 leverage, putting the exchange in a competitive position against famous derivative exchange BitMEX. Investors who are into leveraging trading and want to remain anonymous on their trading journey can use Bybit for a hitch-free experience.
4. Changelly
Unlike regular cryptocurrency exchanges, Changelly is anonymous exchange specifically designed to enable investors to conveniently swap their crypto assets into their desired assets without KYC processes. Launched in 2013, Changelly supports over 150 cryptocurrencies, with a flat rate low fees for every transaction.
Users can conveniently swap their digital currencies of up to 2 BTC per day without KYC requirements. However, accounts that are flagged for suspicious activity, including owners who use VPN services to access the platform, will be required to conduct the KYC process compulsorily.
5. Bitfinex
Bitfinex is an anonymous cryptocurrency exchange that allows users to deposit, withdraw, and trade cryptocurrencies without KYC. Investors can trade any asset on the platform that appeals to them without providing sensitive information to verify their accounts.
Users can withdraw up to 10 BTC without KYC and can increase the limit after verifying their accounts. However, the exchange may choose to require KYC information at any time from accounts that raise red flags.
6. Uniswap
Uniswap is an Ethereum-based decentralized exchange protocol that allows peer-to-peer (P2P) trading of Ether (ETH) and other ERC-20 tokens.
Since Uniswap is a decentralized exchange, there is no KYC requirement, crypto signals, zero withdrawal and deposit limit, etc. The exchange recently recorded more daily trading volume than top cryptocurrency exchanges, including Coinbase and Gemini.
Users only need to connect their non-custodial Ethereum wallet, including MetaMask or Trust Wallet, to be able to use Uniswap.
7. Poloniex
Based on increased customer demands, popular cryptocurrency exchanges, Poloniex introduced a no KYC account registration for users last year. This feature is enabled for level one users who are prompted to provide only their email address and password to commence their trading journey.
Despite not requiring KYC verification for level one accounts, users can withdraw as much as $10,000 daily, with an option to withdraw more whenever they choose to upgrade the accounts.
Risks Associated With Using Anonymous Cryptocurrency Exchanges
Despite its enticing benefits, anonymous exchanges without KYC have their disadvantages, some of which include
Limited Crypto Deposit and Withdrawal
There are certain limitations for users who are not yet verified on trading platforms. The exchange can limit the amount of deposit and withdrawal. This limitation stems from the fact that exchanges are trying to mitigate the use of their platforms for illicit activities since it is almost impossible to identify the source of a transaction.
Increased Illicit Activities
Cybercriminals prefer to use anonymous exchanges without KYC to hide their illicit gains since authorities can barely trace who made the transaction. Without KYC requirements on the exchanges, perpetrators of criminal activity would want to continue their fraudulent acts, using these platforms to flee from being probed.
Contrary to the opinion that investors must supply sensitive information on exchanges before they can trade, buy, and sell cryptocurrencies, there are still a dozen exchanges that do not make such demands.
Conclusion
In this article, we talked about the top seven anonymous exchanges without KYC, their advantages, and their disadvantages. Although KYC exchanges offer better protection and are fully equipped to handle issues when things go wrong, some users still prefer brokers that don't require documents and ask for only an email and password.
Choosing an exchange without KYC does not imply that the trader has some illicit dealings he or she is trying to hide. However, investors feel safer knowing that their sensitive data is not available on an exchange, which could be acquired by hackers during an attack. 
Your crypto deserves the best security. Get a Ledger hardware wallet for just $79!